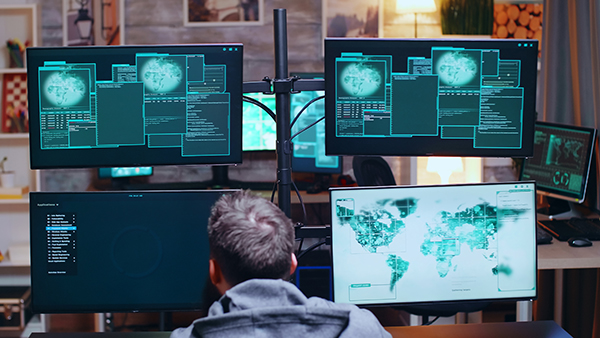 Cyberwarfare is a major battlefield in the modern age. No longer are wars fought on just land, sea, and air; they are also doing battle on the internet. For this reason, it is important for governments to have robust cyber security policies that utilizes all possible resources to strengthen systems against attacks. One major asset in finding security vulnerabilities is known as White Hat Hackers.
A White Hat hacker is a Cyber security expert who probes into computer networks to evaluate their security with no malicious intent. It's far better for a good guy to find your flaws than a bad guy. The good guy will let you know about the flaw so you can fix it, the bad guy will just exploit it. Many major corporations such as Microsoft, Facebook, and Google go so far as to offer rewards to security researchers who find security vulnerabilities. Now it looks like the U.S. Government has learned what the major corporations have known for some time.
On May 19, 2022, The Department of Justice issued a press release that stated," The Department of Justice today announced the revision of its policy regarding charging violations of the Computer Fraud and Abuse Act (CFAA). The policy for the first time directs that good-faith security research should not be charged.". While they didn't go as far as offering rewards, stating that they would not charge white hats is a step in a good direction in improving the U.S. government's defense against cyber-attacks.