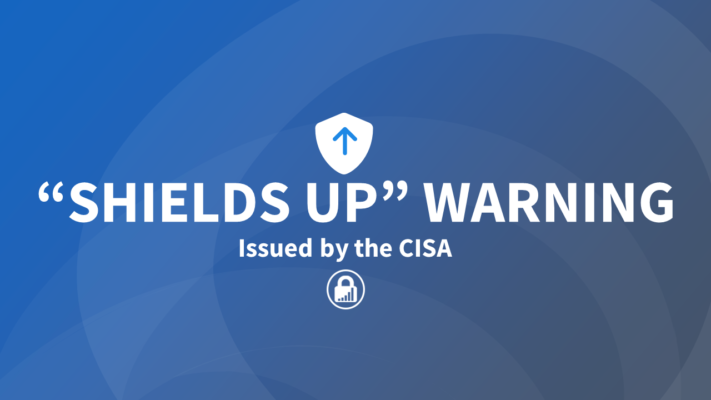 Due to U.S. tensions with Russia concerning Ukraine, the CISA has issued a "Shields up" warning. While there are no specific or credible cyber threats, the risk of potential cyber-attacks has increased on U.S. organizations. We at Securely Managed will continue to monitor emerging threats that arise during this conflict to keep customers notified of any potential attacks from known malicious sources. We our recommending that organizations try to do the following if applicable:
Evaluate your open security perimeter and minimize the attack surface where possible.
Ask employees to report any suspicious activity.
Alert Employees to be extra careful when clicking links or opening attachments in email during this time.
Provide Phishing awareness training if not already provided.
Ensure that all systems have protection software installed (this includes legacy systems).
Enable MFA on cloud applications if possible.
If possible, block communication from Russia/Ukraine on the Firewall.
Ensure backups are protected and cannot be compromised in the event of a ransomware attack.
Review your incident response plan for cyber security incidents.
If you need any help with your cyber security program, please contact us at info@securelymanaged.com We offer 24/7 monitoring SIEM and XDR solutions to help you secure your network on prem and in the cloud.